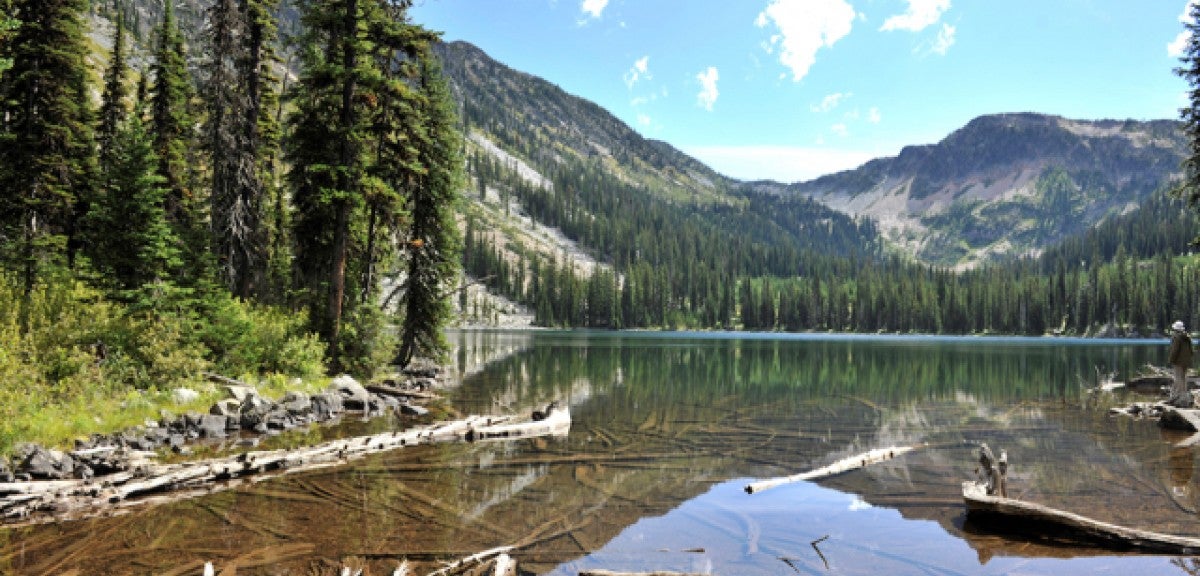 In the global project to reduce climate change, cleaner power plants, cars, and buildings receive much attention, and rightly so. But another, often-overlooked strategy holds great promise for reducing greenhouse gas pollution — land conservation.
The planet's great terrestrial "carbon sinks," such as forests, grasslands, bogs, and other wetlands, play a critical role in removing carbon dioxide from the atmosphere. Preventing deforestation and restoring degraded forests alone could reduce emissions by 5 gigatons of carbon in 2030, slightly more than the reductions feasible in the transportation sector through greater fuel efficiency and a shift to more electric vehicles, according to the United Nations Emissions Gap Report published last year. And these strategies are a critical part of a more near-term emission reduction plan proposed by a group of experts and policy makers led by Christiana Figueres, former chief of the UN Framework Convention on Climate Change.
Governments are beginning to recognize the importance of land conservation in the design of carbon markets, one of the most important policy tools for reducing greenhouse gases. At least 13 countries now have a government-facilitated program for trading forestry and land-use carbon offsets, or credits that can be used to make up for emissions that exceed legal limits, according to Forest Trends. Voluntary markets for carbon offsets, such as those used by airlines and other business, exist in many more countries. Together, these programs generated more than $660 million in funds for the restoration of forests and other natural landscapes in 2016.
At the International Land Conservation Network's 2018 Global Congress, experts from around the world shared case studies and ideas for tapping carbon markets for land conservation.
Andrea Tuttle, a forest and climate policy consultant, described how California has fostered land conservation through its cap-and-trade program, in which polluters are subject to a limit, or cap, on pollution, and must buy permits to make up for additional emissions. The state uses revenue from permit sales for a variety of emission reduction activities, including land conservation. In addition, California allows emitters to buy a limited number of permits directly from forest owners around the United States who meet rigorous requirements for land management or restoration.
Chris Kelly, California director for The Conservation Fund, detailed how his organization sold state-sanctioned permits to finance two projects in Northern California to protect land from development and implement sustainable forestry practices. Together the Buckeye Forest and Big River/Salmon Creek Forest projects are protecting some 35,000 acres of land and keeping 6 million tons of carbon dioxide out of the atmosphere, the equivalent of removing 1.3 million cars from the road for a year.
In Canada, a massive, privately managed project is helping to conserve 136,000 acres near the border with Idaho and Montana, as detailed by Rob Wilson of the Nature Conservancy of Canada. The project, known as Darkwoods, is funded partly through credits sold on the voluntary carbon market. It complies with the Verified Carbon Standard, an internationally recognized protocol, and the Climate, Community, and Biodiversity Standards, which help verify additional benefits of conservation projects beyond climate change, such as supporting rare and endangered species.
In all, more than 40 nations and some 25 states and provinces have put a price on carbon emissions, nearly double the number of programs five years ago, according to the World Bank. Together, these markets are worth $52 billion, and most do not yet provide funds for land conservation.
But as 197 nations work to implement the Paris climate change agreement, and as China – the world's largest emitter – rolls out a new emissions trading program, land conservation can become an increasingly integral part of the effort to stave off the worst effects of climate change.
This blog post is the second in a series building on themes from the International Land Conservation Network 2018 Global Congress. Read the first post for an overview of the conference and the third post for an exploration of sustainable electrical transmission corridors.
Image by Nature Conservancy of Canada