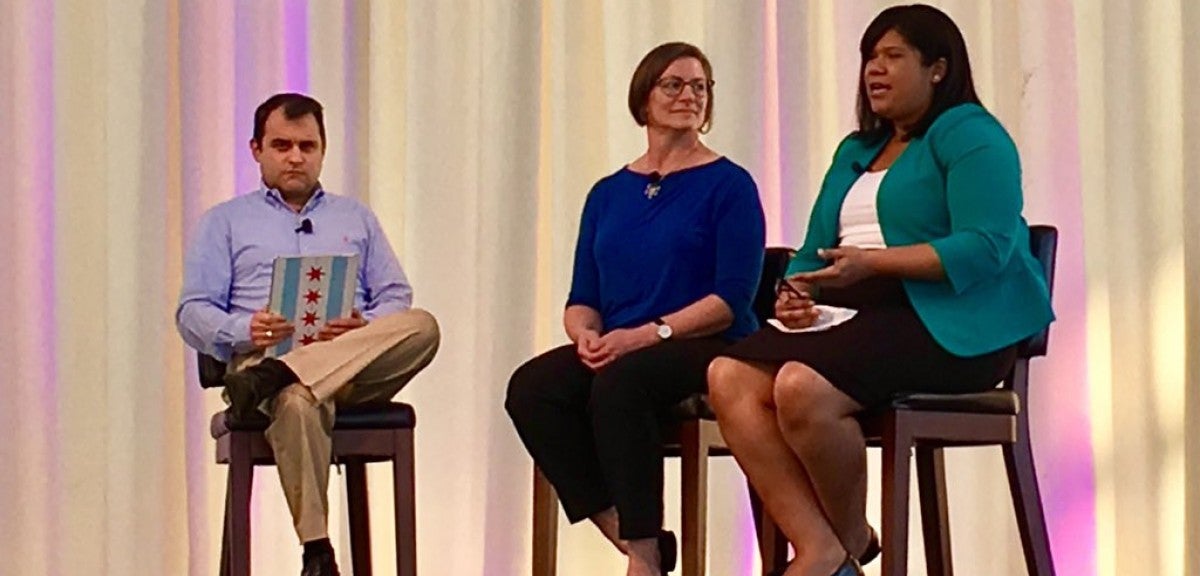 City leaders need to be able to compare their own finances with other cities to maintain municipal fiscal health, said Lourdes Germán, director of International and Institute-Wide Initiatives, at Meeting of the Minds in Richmond, California this week. Germán shared work on the user-friendly dashboard in development that will facilitate transparency and data sharing on an array of public finance components from debt profiles to expenditures, building on our Fiscally Standardized Cities database.
She was joined by Adam Hecktman, director of Technology and Civic Innovation at Microsoft in Chicago, and Dana Chisnell, co-founder of the Center for Civic Design and a consultant for the US Digital Service, The White House, who talked about technological advances throughout municipal services, including voting.
An important goal of Meeting of the Minds – now in its 10th year -- was to rejuvenate the conversation around smart cities, a term that has been bandied about and somewhat over-used of late, said Gordon Feller, who has organized the convening for the past decade, in partnership with the Lincoln Institute.