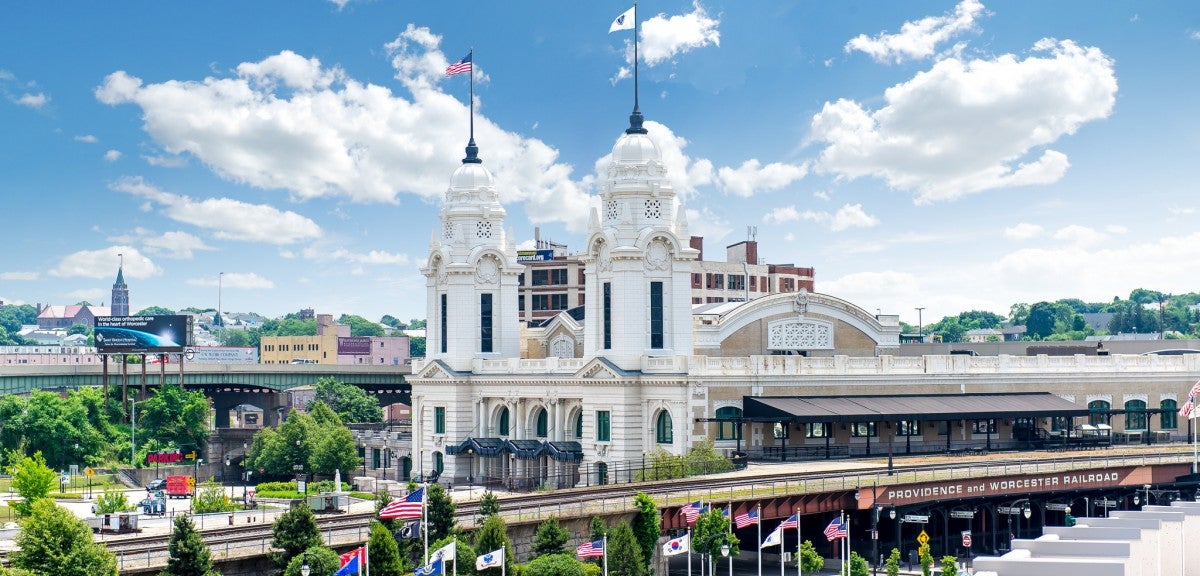 While plans for massive investments in infrastructure continue to unfold in Washington, the need is clear for a framework to organize projects that will be sustainable, long-lasting, and have the greatest economic payoff in well-defined large regions. The strategy spelled out in the recently completed report Rebooting New England, based on a graduate planning studio at the University of Pennsylvania's School of Design, may well serve as a model. The report outlines an economic development strategy for New England's bypassed older industrial cities built around a proposed high-performance rail network linking New York and Boston and the region's mid-sized cities, including New Haven, Hartford, Providence, Springfield, and Worcester.
Bob Yaro, professor of practice at UPenn and president emeritus of the Regional Plan Association, shared how insights gained from the process could be used to help shape President Trump's proposed $1 trillion infrastructure program, in the latest installment our lecture series last month.
The Northeast megaregion fuels a $2.2 trillion economy that is 13 percent of the nation's GDP, and at 52 million people represents 16 percent of the population. But between the hot-market cities of New York and Boston, many post-industrial cities have been left behind — Bridgeport, New Haven, New London, Waterbury, Hartford, Springfield, and Worcester. The unbalanced economic geography could be corrected by facilitating a true agglomeration across the region, Yaro said. The new rail network, from Long Island through Hartford at an estimated cost of $120 billion, would also address congestion and other problems along the Acela Northeast Corridor between New York and Boston, while reducing congestion on highways.
The recommendations from the Rebooting New England report were based, in part, on the UK's Northern Powerhouse revitalization initiative for the North of England, which is investing upwards of $100 billion in infrastructure, downtown regeneration, applied research, skills training and governance reforms to revitalize a similar set of older industrial cities from Manchester to Newcastle.
Key elements include planning on a regional basis, the creation of special combined authorities, expedited permitting and project delivery, and a willingness to invest beyond public-private partnerships. "One of the big ideas from the UK is that debt is OK," Yaro said, especially given interest rates at historic lows.
In addition to UPenn, Yaro has taught at Harvard, Columbia, the University of Massachusetts, and the University of Texas. In 2005, in partnership with the Lincoln Institute, he led America 2050, which outlined infrastructure and economic development strategies for America's emerging megaregions.
The full lecture is available on video in the Videos and Multimedia section of our website.
Photo: Union Station, Worcester MA by Jason Ouellet & Chelsea Creekmore / Flickr CC BY 2.0