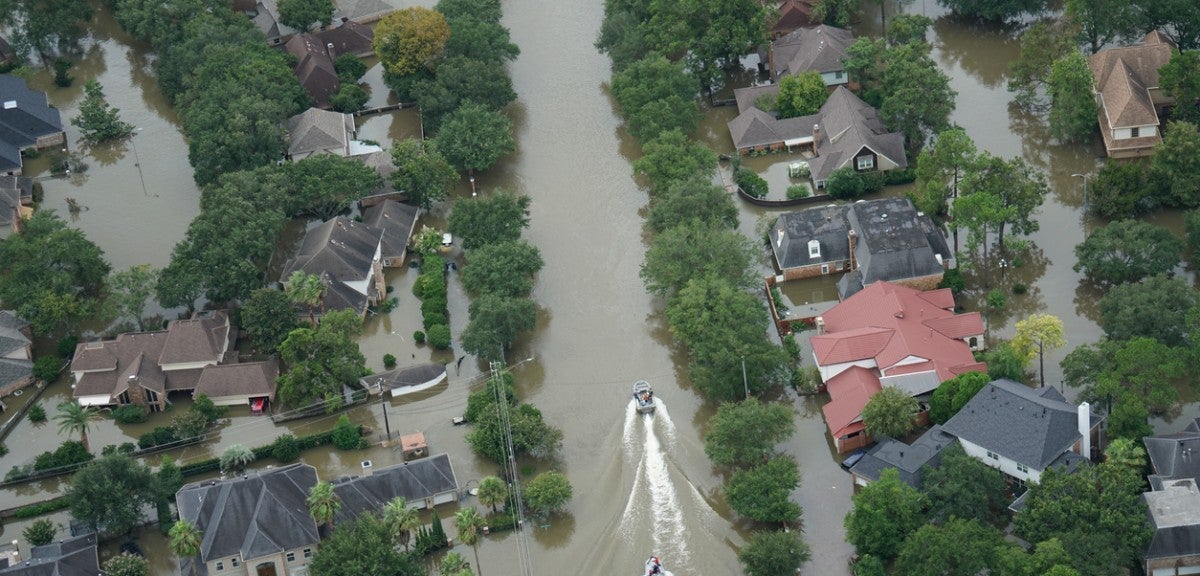 As Gulf Coast communities survey the damage from Hurricane Harvey, and Hurricane Irma barrels through the Caribbean and southern Florida, communities need to plan their recoveries carefully so they can emerge stronger and more resilient than before. That's the message of the report After Great Disasters and the companion book, which the Lincoln Institute is providing free to those in areas hit by the two hurricanes.
The report and book, by Laurie Johnson and Robert Olshansky, draw on the authors' deep experience as advisors who have helped places recover from disasters around the world, from the 1995 earthquake in Kobe to Hurricane Sandy in 2012. They have studied best practices in the United States, Japan, China, New Zealand, Indonesia, India, and several other countries around the world.
The book and report are each targeted to members of disaster recovery teams, the authors noted when the book was published in June:
"The level of detail in the book is invaluable for disaster recovery workers on the ground, compared to the concise recommendations in the earlier report, which is geared to readers at the executive level," says Olshansky, head of the Department of Urban and Regional Planning at the University of Illinois at Urbana-Champlain. Johnson is an urban planning researcher and consultant, and chairs the U.S. National Advisory Committee for Earthquake Hazards Reduction.

As Johnson notes, "Disasters can change the fortunes of a city or region forever." Chicago and San Francisco became more successful cities after being ravaged by fire and earthquake, respectively, and Tokyo successfully survived devastating fires caused by earthquake and war. But the city center of Managua, Nicaragua, never recovered from a 1972 earthquake, and Galveston, Texas, lost its status as a booming metropolis after its destruction by a great hurricane in 1900.
Hurricanes Harvey and Irma are already prompting some soul-searching on the fundamental elements of urban development, zoning, land use regulation, and best practices incorporating natural systems into the fabric of cities through green and blue infrastructure. As climate change increases the intensity of extreme weather events, experts and officials are questioning patterns of unfettered growth in flood prone areas, encouraged partly by the National Flood Insurance Program, now $25 billion in debt.
Hurricane Sandy, which struck the Northeast in 2012, is a useful case study in how to rebuild effectively, according to the Lincoln Institute report Lessons from Sandy: Federal Policies to Build Climate-Resilient Coastal Regions. Hurricanes Sandy and Irene, which struck in 2011, have also forced difficult discussions about managed retreat from flood prone areas, an issue explored in the report Buy-In for Buyouts: The Case for Managed Retreat from Flood Zones. The Lincoln Institute has also studied the role of green and blue infrastructure in protecting cities from flooding and other threats.
Photo: iStock.com/Karl Spencer