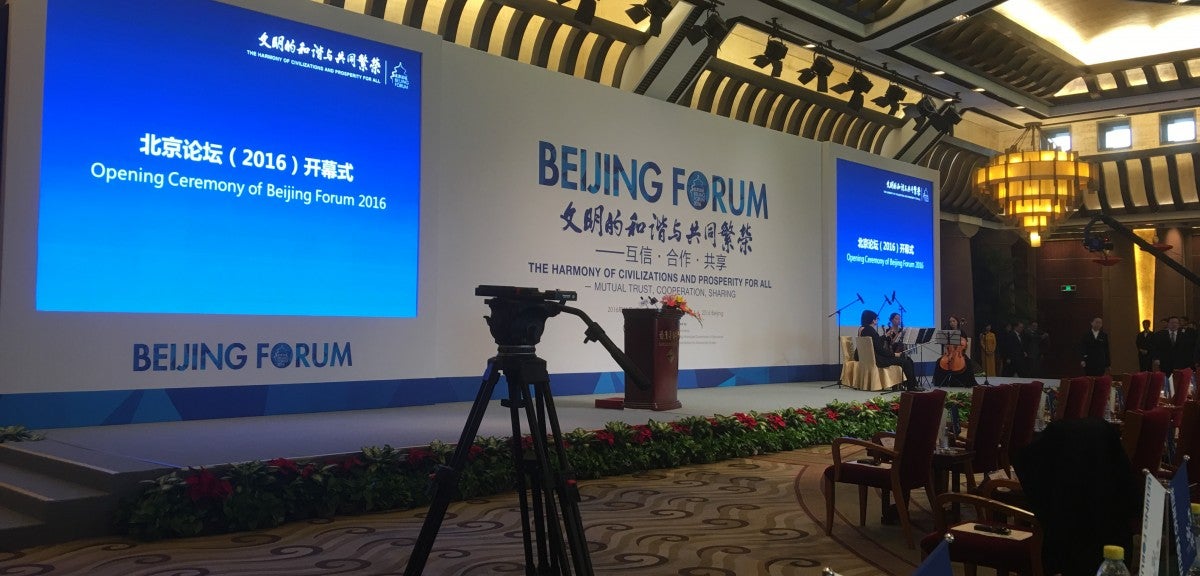 Lincoln Institute experts are in China this weekend for a discussion about global urban development as part of the 2016 Beijing Forum, a major annual convening of scholars from around the world.
The Peking University-Lincoln Institute Center for Urban Development and Land Policy and Peking University School of Urban and Environmental Sciences have organized a series of panels on the theme of Global Megacities and Regional Coordinated Development, a timely issue for fast-growing cities in China.
Lincoln Institute President and CEO George W. "Mac" McCarthy is presenting on monitoring the implementation of the New Urban Agenda, a UN agreement on sustainable urbanization adopted at the Habitat III conference in Quito, Ecuador last month. Other discussions include a panel on managing megacity development with McCarthy, Robert Yaro, president emeritus of the Regional Plan Association, and Zhi Liu, a senior fellow and director of the Lincoln Institute's Program on the People's Republic of China, as well as a discussion about promoting equitable development.
The Beijing Forum is sponsored by Peking University, the Beijing Municipal Commission on Education, and the Korea Foundation for Advanced Studies. Founded in 2004 with the theme of The Harmony of Civilizations and Prosperity for All, the forum seeks to "facilitate international academic exchanges and trans-cultural discussions in order to foster social development, harmony between civilizations, and greater prosperity for mankind."