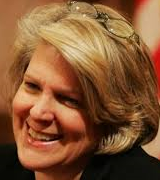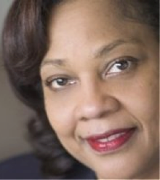 Former Cleveland Mayor Jane L. Campbell and veteran Wall Street Journal journalist Constance Mitchell Ford have joined the Board of Directors of the Lincoln Institute of Land Policy.
"We welcome Jane Campbell and applaud her distinguished record of public service at the local, state, and federal level, which will be an asset to the Lincoln Institute as we work to promote fiscally healthy communities" said Kathryn J. Lincoln, chair and chief investment officer for the Lincoln Institute.  "Similarly, as we communicate the importance of land policy to a wide audience, we are grateful for Constance Mitchell Ford's excellence in financial journalism and her ability to disentangle complex financial subjects."
Having served as mayor of Cleveland from 2002-06, the first woman to hold that office, Campbell is the director of the newly established Washington Office of the National Development Council (NDC). In this role, she brings the expertise of NDC's forty years of experience bringing capital to underserved communities – both urban and rural – into the federal public policy debate.
Previously, as staff director under Senator Maria Cantwell and Senator Mary Landrieu, she served the Senate Committee on Small Business and Entrepreneurship, leading the committee's work on access to capital and women's entrepreneurship, federal contracting opportunities, business counseling, and engagement in international trade. From 2009-13, Campbell served as chief of staff for Landrieu, leading efforts in coastal restoration and rebuilding after both Hurricane Katrina and the Gulf oil spill.
Campbell's public service career has also included five years as county commissioner for Ohio's largest county and six terms in the Ohio House of Representatives. Her public service focused on economic development, fiscal stability, child welfare, and health and human services policy. After successfully helping to implement welfare reform, Campbell was honored as Governing Magazine's Public Official of the Year in 2000. She has also served as president of the National Conference of State Legislatures.
After nearly three decades as an editor and reporter at The Wall Street Journal, Constance Mitchell Ford recently joined the faculty of the Philip Merrill College of Journalism at the University of Maryland, College Park, where she will teach business and economics reporting.
During her time at the Journal, Mitchell Ford led coverage of economics, banking, investing and real estate, most recently as the global real estate and property bureau chief. Among her many honors, she received a Scripps Howard Foundation award for her stories about the subprime mortgage crisis. She also served on the ERISA committee for Dow Jones & Co., the parent company of The Wall Street Journal. The committee made investment decisions for Dow Jones employee 401K and other retirement plans.
Mitchell Ford has been invited to speak about the economy and real estate at numerous national and international events, including the World Economic Forum in Davos, Switzerland; The Global Interdependence Center Conference in Dublin, Ireland; The International Festival of Arts & Ideas in New Haven, Connecticut; and the Global Summit of Women in Seoul, Korea, among others. She received a B.S. degree in Journalism from the University of Maryland and a M.A. in Economics from the State University of New York at Stony Brook.
The other members of the Lincoln Institute board include former Interior secretary and Arizona governor Bruce Babbitt; Roy Bahl, Regents Professor of Economics, Emeritus, at Georgia State University; Carolina Barco, former ambassador of Colombia to the United States; Mimi Brown, former commissioner of Rating and Valuation for the Government of Hong Kong; Raphael Bostic, director of the Bedrosian Center on Governance and the Public Enterprise at the University of Southern California; Anthony Coyne, president of Mansour, Gavin, LPA in Cleveland; former US Secretary of Transportation Ray LaHood, co-chair of Building America's Future; George W. McCarthy, president and CEO of the Lincoln Institute of Land Policy; Bruce Lincoln, president of Innervizion Surf Company in Chandler, Arizona; David C. Lincoln, president of VIKA Corp. and chairman of the Lincoln Laser Company; John G. Lincoln III, former senior engineer at CH2M-Hill in Boise, Idaho; Johannes F. Linn, a resident senior scholar at the Emerging Markets Forum in Washington, D.C.; Thomas Nechyba, professor of economics and public policy studies at Duke University; and Jill Schurtz, Executive Director, St. Paul Teachers' Retirement Fund Association, in St. Paul, Minnesota.