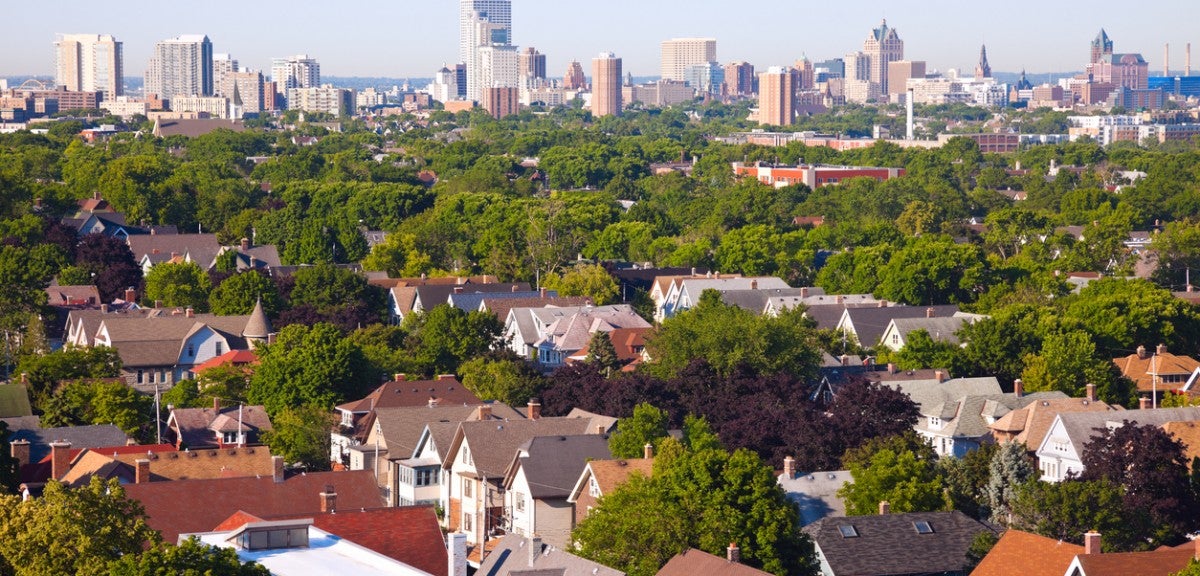 If all homeowners could pay their property taxes monthly rather than just once or twice per year, the fiscal health of local governments could improve and there would be greater political support for a fair and stable source of revenue. That's according to a new report authored by Lincoln Institute of Land Policy Senior Research Analyst Adam Langley.
For many homeowners, property taxes represent the single largest bill that comes due each year, since most other bills are broken into smaller monthly payments. Despite the widespread payment of property taxes as part of monthly mortgage payments, roughly half of U.S. homeowners still pay their property taxes in one or two lump sums each year rather than monthly, an outdated practice that creates financial challenges for homeowners and increases property tax delinquency.
In Improving the Property Tax by Expanding Options for Monthly Payments, Langley analyzes property tax payment systems throughout the United States and recommends steps that state and local governments can take to enable monthly payments. The paper draws on interviews with tax collectors and experts, as well as a review of past research, and of the state laws that govern local property tax collection.
"Expanding the use of monthly property tax payments would help millions of homeowners avoid financial stress and hardship while giving a boost to local governments that rely on property taxes to provide basic public services," Langley said.
Currently, many homeowners pay property taxes monthly as part of their mortgage, but this practice is less widespread than commonly thought. In 2015, fewer than half of U.S. homeowners paid their property taxes as part of their monthly mortgage payment. Among homeowners over age 65 – who are more likely to own their homes free and clear – only 20 percent pay property taxes with their mortgage.
The consequences are real. Saving large sums of money can be a challenge for many households, and evidence suggests that a less frequent payment schedule makes it more likely that homeowners will fall behind on payments. Property tax delinquency has plagued struggling cities such as Detroit.
For cities and counties, receiving payments only once or twice per year means relying on short-term borrowing or holding large amounts of idle cash in accounts that earn little interest in order to meet payroll and other regular expenses. Finally, evidence shows that by making homeowners more acutely aware of their tax burden, lump sum payments increase opposition to the property tax.
Sixteen states provide an alternative – the option to prepay taxes before a lump sum is due. However, homeowners typically need to apply in advance for this option – greatly limiting its use – and local governments need to reconcile monthly payments with homeowners' actual tax liabilities at the end of the year, which are usually still calculated annually or biannually. The payments are held for several months in escrow accounts managed by tax collectors, where they are unavailable for local governments to spend right away.
One unique case is Milwaukee, Wisconsin, where every homeowner is allowed to pay property taxes in monthly installments without submitting an application. As a result, homeowners are five to ten times more likely to make monthly payments than in cities and counties that require applications for prepayment. Milwaukee taxpayers can set up automatic monthly payments, and the funds are available to local governments immediately.
The paper recommends that states change their laws to allow monthly property tax payments, and that local governments offer the option automatically to homeowners. Recommendations include:
Allow taxpayers to pay monthly without requiring an application.
Create established processes that make it easy for taxpayers to pay monthly.
Encourage automated monthly payments, but provide other options.
Monthly payment plans should be authorized as a local option, but not required for all governments.
Consider shared service arrangements to reduce the cost of tax collections.
Minimize transaction costs for monthly payments.
Use outreach and advertising to increase participation rates.
Langley will cover key findings from his report in a webinar on monthly property tax payments at 2 p.m. EST Thursday Feb. 1. He will be joined by Claudia Fuentes (Treasurer for Marion County, Indiana), Jim Klajbor (Deputy Treasurer for Milwaukee, Wisconsin), and Vincent Reitano (Public Finance Associate for the Government Finance Officers Association). The webinar is part of the Lincoln Institute's webinar series on Municipal Fiscal Health.
The paper builds on extensive research on the property tax including the 2016 book A Good Tax by Joan Youngman, and numerous reports on topics including property tax incentives, payments in-lieu of taxes, and assessment limits.
Image by iStock.com/benkrut