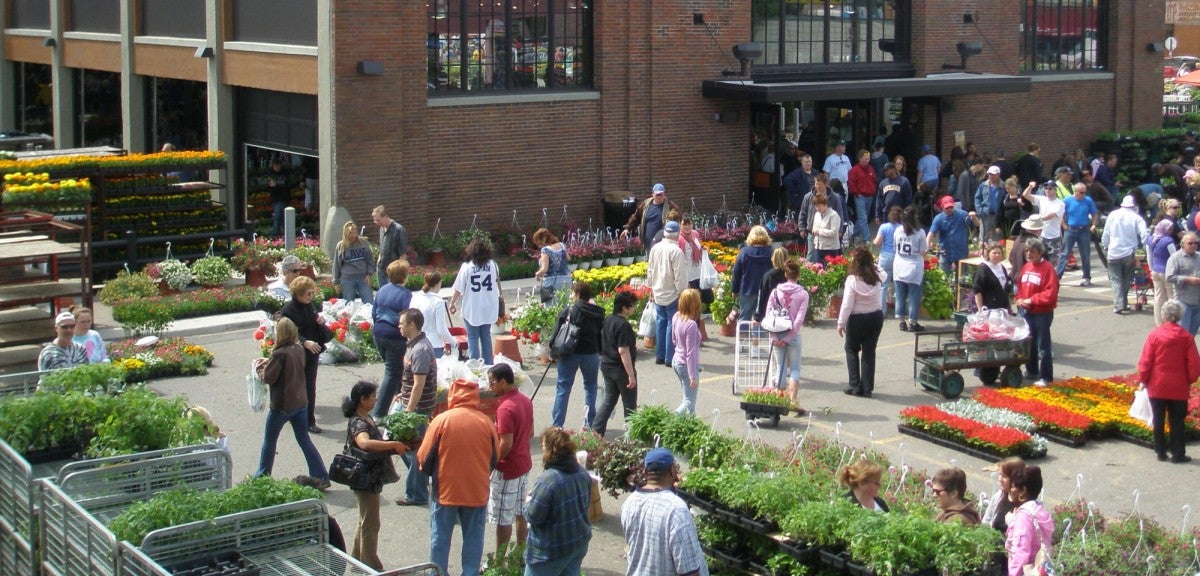 The Lincoln Institute of Land Policy has established the Center for Community Investment, a leadership development, research and capacity building initiative to help communities mobilize capital to achieve their economic, social and environmental priorities.
Robin Hacke will direct the new center, building on work she incubated over the past three years as a senior fellow with The Kresge Foundation.
"The center will take on challenges that have long frustrated efforts to effectively fund work in underserved places," Hacke said. "Too often, communities and social investors must work around existing financial systems. We want to reboot community investment to deliver capital where communities have identified the most urgent needs, at a scale large enough to make a difference."
Hacke brings more than two decades of investment experience to the job, having served as director of capital innovation for Living Cities, as a venture capitalist and strategy consultant in the technology industry and as a public finance banker. 
Based in Cambridge, Massachusetts and Washington, D.C., the Center for Community Investment will work in partnership with the Initiative for Responsible Investment at the Hauser Institute for Civil Society at Harvard Kennedy School. The Kresge Foundation will serve as lead funder and continue to provide support.
The center will build on the success of pilot initiatives in regions such as Los Angeles, the San Francisco Bay Area and Denver, where Hacke and her colleagues supported diverse groups of stakeholders from the public, private and civic sectors. In the Bay Area, Hacke and her team worked with members of the Great Communities Collaborative, including Bay Area Rapid Transit (BART), the metropolitan planning organization and affordable housing developers and advocates to launch planning for thousands of units of affordable housing on publicly owned land. By helping leaders ask tough questions and identify opportunities to open bottlenecks, the work increased the pace and scale of development.
"The Center for Community Investment not only will build the capacity of places to absorb capital, but it will promote better use of one of their most valuable and scarce resources – land," said George W. "Mac" McCarthy, president and CEO of the Lincoln Institute of Land Policy. "Land policies can play a central role in attracting or generating the investment needed to tackle vacancies and blight produced by dysfunctional land markets or to address the disparate impact of pollution and climate change on poor and disadvantaged families. The center will equip communities to access the tools they need to take on these complex challenges."
The center will also focus on expanding the network of people who typically work on community investment projects, bringing together a wide range of perspectives from nonprofit and civic organizations, businesses, hospitals, cities and towns, universities, financial institutions and economic development and transit agencies.
The center will pursue three core strategies, with an initial focus on climate change and population health:
Local Systems Change: The center will provide direct support for cross-sector collaboration in selected sites across the United States, designing curricula and providing intensive technical assistance to support systems change efforts on the ground.
 
Leadership Development: The center will select cohorts of 12 fellows for a 15-month skill development and coaching program, after which fellows can apply their learning to projects in their communities and build a national community of practice.
 
Field Research & Development: The center will study the outcomes of community investment efforts, develop tools and case studies and share ideas with funders, policy makers and practitioner networks through publications and online resources.
​"One of the complexities of contemporary urban development is the mismatch between capital availability and a community's absorptive capacity," said Rip Rapson, president and CEO of the Detroit-based Kresge Foundation. "Although substantial investment capital may be available, its effective deployment may be thwarted by the absence of clear community priorities and the lack of institutions, networks and strategic pathways necessary to put it to work. This work has demonstrated that robust community investment systems can successfully navigate the labyrinths of lending, government grants, tax credits, and land transfers. We are very excited to be partnering with the Lincoln Institute of Land Policy and others to expand this important work."
For more information visit centerforcommunityinvestment.org.