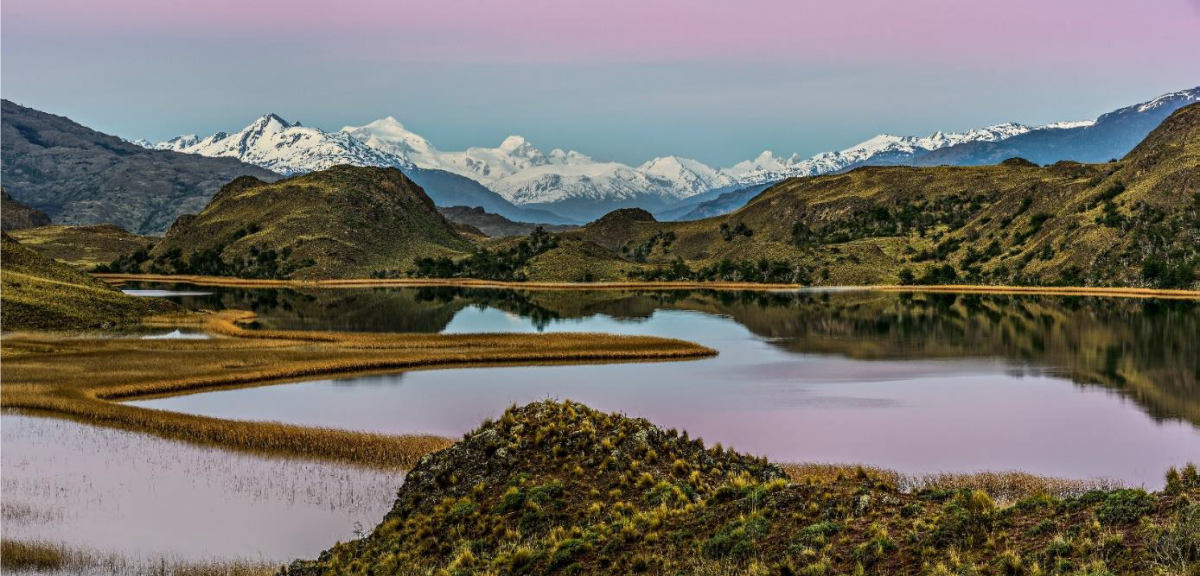 Over the past few decades, conservationists worldwide have come to an important realization: government alone cannot conserve enough land to sustain ecosystems and biodiversity, preserve water and other natural resources, or respond to the challenges of climate change.
In response, policy makers and practitioners have developed a range of incentives, tools, and institutions to accelerate the voluntary conservation of privately owned land. Now, what began as a dispersed set of efforts to advance private and civic land conservation in a handful of countries is evolving into a coordinated global movement.
Case in point is the International Land Conservation Network, a three-year-old organization that helps build capacity for private land conservation through research, training, and exchanges between conservationists worldwide.
At its second Global Congress last month in Santiago Chile, the ILCN – a project of the Lincoln Institute of Land Policy – convened 160 people from six continents to explore innovations in private land conservation policy, finance, management, and governance. What follows are a few highlights.
Policy
Undergirding private and civic land conservation is a body of law that creates a framework to protect land in perpetuity, and provides incentives for property owners to set aside their land. Beginning in the United States in the 1970s, policy makers codified federal tax deductions for certain acts of land conservation. These deductions incentivize the donation of conservation easements – binding restrictions on a property's use – to government agencies or nonprofit organizations. States have adopted similar conservation easement laws.
More recently, policy makers have adapted this approach to the laws of other countries. For example, South Africa recently amended its Income Tax Act to incentivize conservation, as Candice Stevens, policy and advocacy manager for BirdLife South Africa, explained. For the first time beginning in late 2016, landowners have been able to take an income tax deduction based on the reduced value of land declared as a protected area – the nation's first biodiversity tax incentive.
Countries are in very different stages in the evolution of tax incentives. Spain, for example, has no dedicated conservation tax incentives, but some projects can be justified based on agricultural or forestry activities. In Chile, conservationists are navigating complex relationships with other public interest groups that have already secured tax benefits, such as advocates for cultural, educational, or anti-poverty programs.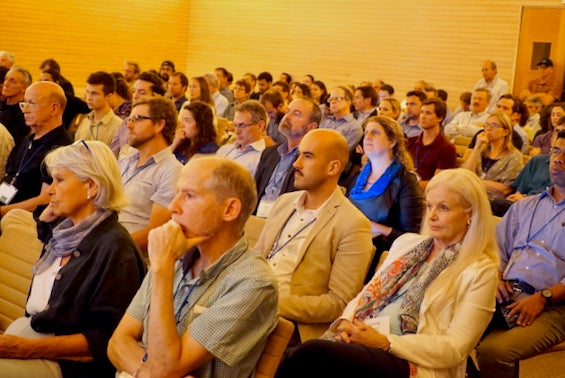 Finance
Critical for acquiring and managing conservation land, financial tools have seen tremendous innovation in recent years. Flávio Ojidos, a financial advisor with the National Confederation of Natural Heritage Private Reserves in Brazil, described a model he has implemented to provide stable revenues to manage Brazil's private reserves. The Continuous Cycle Model uses grants or private sector investments over the first 10 to 15 years of a project to create an endowment that can support management of land in perpetuity. The model incorporates revenue-generating activities, like admissions fees, lodging, food sales, or events.
Another rapidly growing financing model, green bonds, can fund a wide range of environmental projects, as Lourdes Germán, a municipal finance expert and director of international & institute-wide initiatives for the Lincoln Institute, explained. The use of green bonds has exploded, from approximately $4 billion issued globally in 2010 to more than $150 billion in 2017. Green bonds have been used throughout the world, and while the majority are used for renewable energy, energy-efficiency, or other climate change solutions, the use of green bonds for sustainable land use, forestry, and green infrastructure is growing.
Environmental impact bonds can also help build environmental performance requirements into the financing of a project. For example, as Eric Letsinger of Quantified Ventures explained, the District of Columbia Water and Sewer Authority used environmental impact bonds for a project to create permeable pavement, rain gardens, and other infrastructure to mimic the natural process by which water is absorbed, with the goal of reducing storm runoff in compliance with the U.S. Clean Water Act. Some of the cost to DC Water was linked to the performance of the green infrastructure – i.e. how effectively it reduced runoff.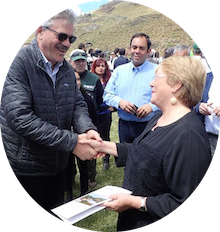 Management
As climate change disrupts habitat and changes the migratory patterns of wildlife, land conservation strategies are adjusting to ensure that sites are selected for maximum impact.
Among the many approaches explored at the conference, a model developed by The Nature Conservancy analyzes land according to its geophysical properties –limestone, coarse sand, or granite, for example – to identify sites of greatest value for conservation. The model values factors such as resilience to climate change or connectivity to enable the movement of species.
Using this data, The Nature Conservancy is mapping a network of priority conservation sites, beginning with the eastern United States. The Nature Conservancy has identified a priority network representing 23 percent of the land in the Eastern U.S., which accounts for 56 percent of the above-ground carbon storage and includes 75 percent of the high-value source water.
In addition to considering climate change in conservation planning, practitioners are striving to integrate climate change into their land management activities. For example, European Union member states have created the Natura 2000 network to protect the continent's most threatened species and habitats. It has been recognized that, with proper management, the Natura 2000 network can provide natural climate solutions – helping address the effects of climate change – while also delivering conservation objectives. Eurosite, a network of conservation land managers, is supporting practitioners in doing this by bringing them together to share expertise and practical advice through working groups and an online portal.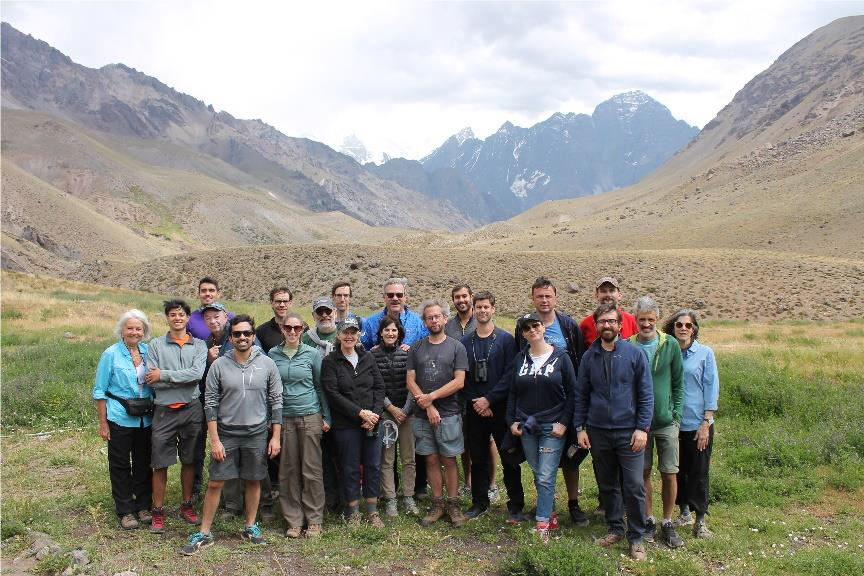 Governance
Strong and stable institutions, both large and small, are essential for protecting and managing conservation land. Governance is critical to ensure that land conservation organizations work in service of their mission for the long term, but these organizations can face challenges.
As organizations strive to grow, learn, and make an impact, they have come together as networks to tackle governance challenges, among many other joint challenges, and share best practices. These networks vary in size, scope, and audience, but each is working to support and build capacity for land conservation. Numerous networks were represented at the Congress, ranging in age from the 35-year-old Land Trust Alliance to the newly formed European Private Land Conservation Network, and covering a wide geography that includes Argentina, Brazil, Chile, China, the European Union, and the United States. A new network was even born at the Congress – the Red Sudamericana de Conservación Voluntária (RSCV), or South American Network of Voluntary Conservation.
Going forward, these networks will play a powerful role in providing a united voice and increasing visibility for the land conservation community, providing educational and training opportunities, setting standards and practices, advancing policy, and defending against legal challenges. As the private land conservation movement continues to advance, these networks will be key to success.
This blog post is the first in a series building on themes from the International Land Conservation Network 2018 Global Congress. Read the second post for insights on tapping carbon markets for land conservation and the third post for an exploration of sustainable electrical transmission corridors. The ILCN would like to thank the many Congress partners, committee members, and volunteers who made this event possible. For more information on the Global Congress or the International Land Conservation Network, visit the ILCN website.
Featured image by Linde Waidhofer, Western Eye