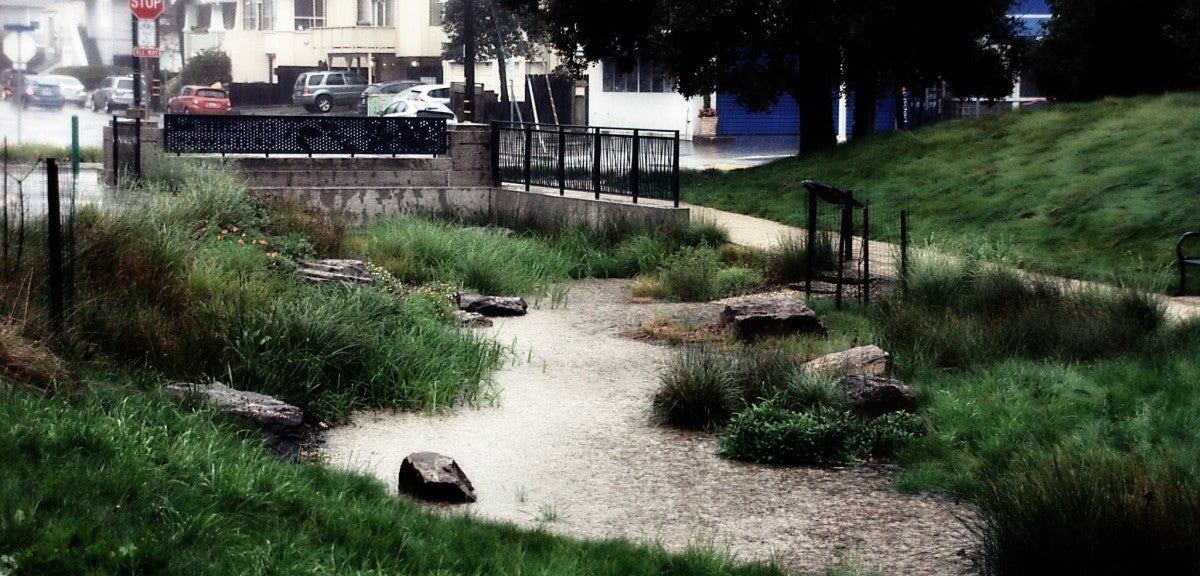 Proposals to invest in infrastructure have bipartisan support, amid two big challenges: one, how the projects will be paid for, and two, what type of infrastructure will truly serve the nation and metropolitan regions. Advances in technology and environmental awareness have utterly changed the context for this kind of massive investment; these times require a sophisticated approach, say Lincoln Institute senior fellow Armando Carbonell and Susannah Drake, principal of dlandstudio, and a contributor to our recently published book, Nature and Cities: The Ecological Imperative in Urban Design and Planning.
As infrastructure built through President Franklin D. Roosevelt's New Deal and during the presidency of Dwight D. Eisenhower reaches the end of its lifespan, the U.S. should seize the opportunity to repair and rebuild in ways that "reflect the social, environmental, and technological advances that have occurred over the last half century," they write in an essay published by Planetizen. The challenge is made more urgent by more frequent storms, rising seas and other climate change impacts, they write:
"Green infrastructure systems rethink not only the overarching functions of infrastructure, but also the experience of nature in the city. Municipalities have an opportunity to design and plan in the most comprehensive and cost-effective manner. 
"Traditional, inflexible, 'gray' engineering approaches—which require waterproofing of transit systems, tunnels and utilities, or redirecting water with levees, dikes, and barriers—will work better in tandem with more resilient, ecological 'green' approaches, such as using currents and wind to distribute sediment for new barrier islands, reusing dredge materials to create shallows for wetlands, redesigning streets to absorb and filter storm-water, propagating a range of aquatic plants to make an ecologically rich buffer to storm surge, expanding natural flood zones that also function as parks most of the time, taking storm-water from highways, and capturing sheet runoff in sponge parks, among other stormwater-capture systems."
To read the essay in its entirety, visit Planetizen.com, "the independent resource for people passionate about planning and related fields."
Image copyright of TJ Gehling, via Creative Commons license.