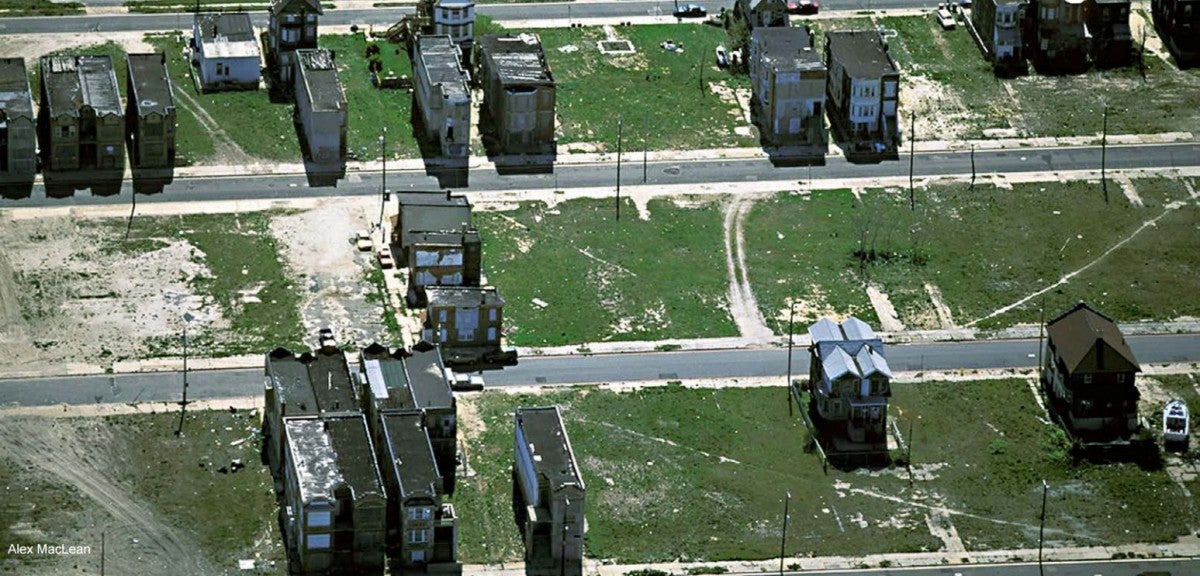 Cities that are struggling to become more prosperous and inclusive need to re-think the way they handle vacant and underutilized land, urban development expert Teresa Lynch and landscape architect Chris Reed said in discussion at the Lincoln Institute earlier this month.
Lynch, principal of Mass Economics, and Reed, founding director of the Boston design firm, Stoss and a contributor to the new Lincoln Institute book, Nature and Cities, discussed the challenges of existing land utilization regimes, marked by patchworks of hyper-demand and vibrancy alongside areas of vacancy and blight. They highlighted work in Atlanta, Detroit, and New Orleans to create greater economic, social, and environmental value from urban land.
Lynch and Stoss said cities need to think beyond solutions such as community gardens on individual lots – a popular use of vacant urban parcels – to address the need for industrial activity and jobs available to greater numbers of urban residents. Many cities have established innovation districts to grow the technology industry, but they have not created enough space for sectors such as warehousing, distribution and light manufacturing, which often require more land and would create jobs for the locally unemployed, they said.
"Often times land problems and employment problems are one and the same in these cities," Reed said.
Urban stakeholders are experimenting with re-assembling and aggregating parcels, deploying green infrastructure, and shifting industrial activity to new neighborhoods in response to rising real estate prices in areas with residential development, among many other strategies, they said.
To view the lecture in its entirety, click here.