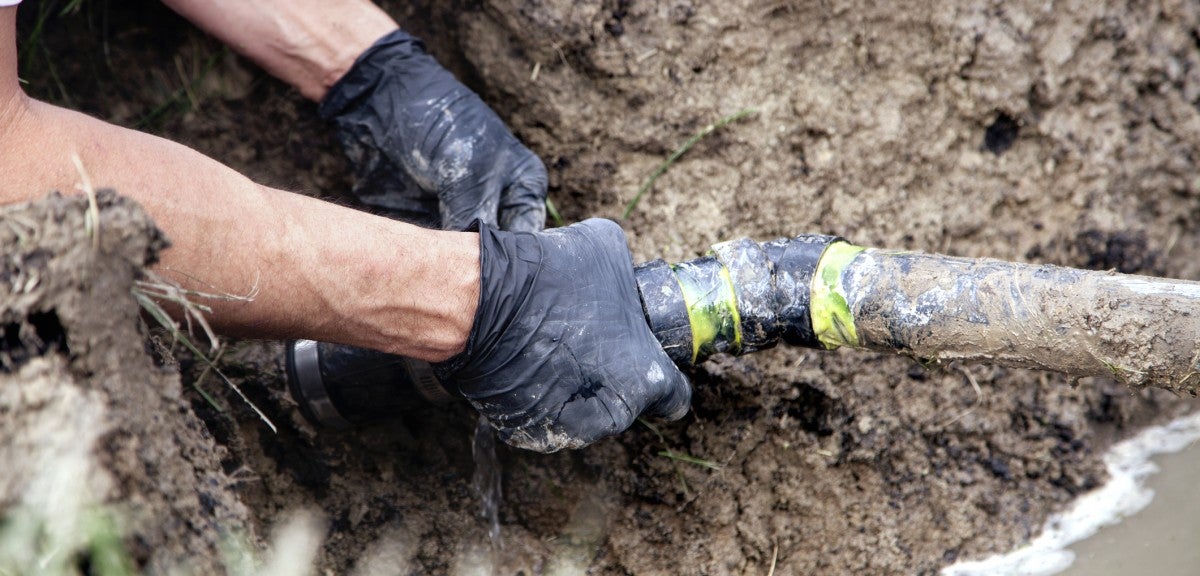 For the first time since the end of the Great Recession, revenues increased in many of the largest U.S. cities in 2015, but they had not yet recovered to pre-recession levels, according to new data added to the Lincoln Institute's Fiscally Standardized Cities (FiSC) database.
In the 150 cities in the database, per capita revenues were still 3.6 percent lower in 2015 than before the Great Recession after adjusting for inflation according to an analysis of new data from the U.S. Census Bureau. And spending in many categories remained far below pre-recession levels, particularly capital outlays, which includes the construction of infrastructure, buildings and other assets.
Created in 2013 and updated annually, the FiSC database provided the country's first meaningful comparison of local government finances at the city level by untangling the complex web of governments within each city. The database breaks apart data from counties, independent school districts and special districts, among other governmental entities, to provide an overview of revenues raised from city residents and businesses and spent on their behalf, from 1977 to the present.
The database tracks revenues from all sources, including the property tax, other local taxes, user charges, and state and federal aid. Revenues from the property tax and from state aid, the two most important sources of city revenues, grew between 2014 and 2015, but neither source of revenue has returned to its pre-recession level.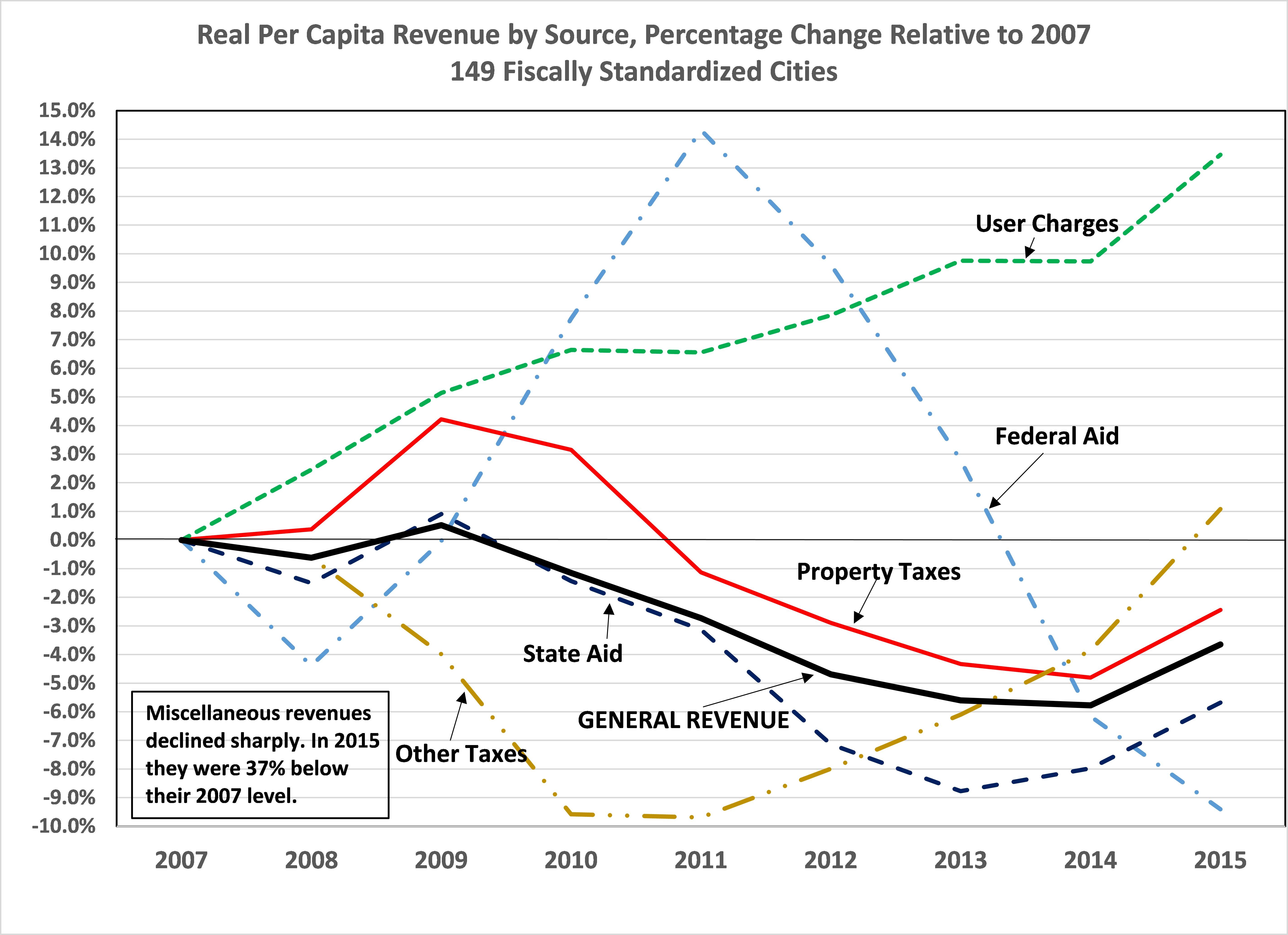 The database tracks spending for capital outlays and for current operating expenses for a wide array of services including education, public safety, transportation, health and social services, and natural resources, parks, solid waste and sewage. Despite small increases in 2014 and 2015, overall per-capita spending in 2015 was still two percentage points lower in the average city than in 2007, after adjusting for inflation. Capital outlays were nearly 15 percent below 2007 levels, reflecting continued underinvestment in public infrastructure.
Image by iStock.com/LauriPatterson