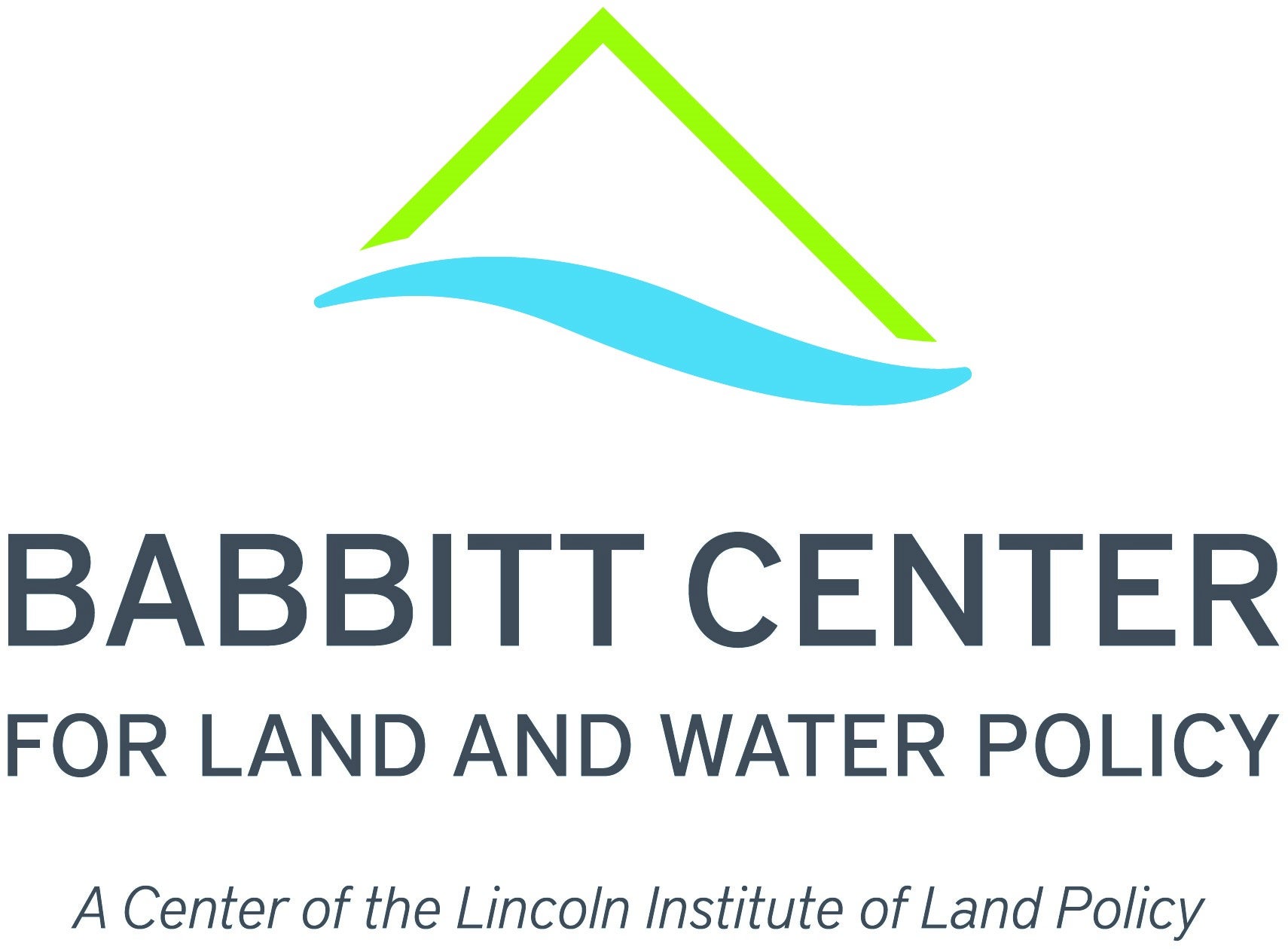 The Babbitt Center for Land and Water Policy conducted a review of community long-range plans in the Colorado River Basin to evaluate the integration of water resource considerations into community plans. This review produced an evaluation matrix of plans based on more than 28 criteria and recommendations for integrating water into community long-range plans.
Background
The Babbitt Center's review of community plans throughout the Colorado River Basin has sought to determine:
the state of land use and water planning integration in Colorado River Basin communities and
the gaps and opportunities to be addressed in land and water planning and management practices.
While recognizing that these community comprehensive or general plans may not represent the whole suite of land and water planning activities in a community, the Babbitt Center believes these resources reveal important information about which communities, regions, and states are incorporating water into foundational community planning processes. This work has become one of the Babbitt Center's signature efforts, with the Babbitt Center team sharing progress at multiple conferences and undertaking evaluations in partnership with the State of Colorado.
Evaluation Matrix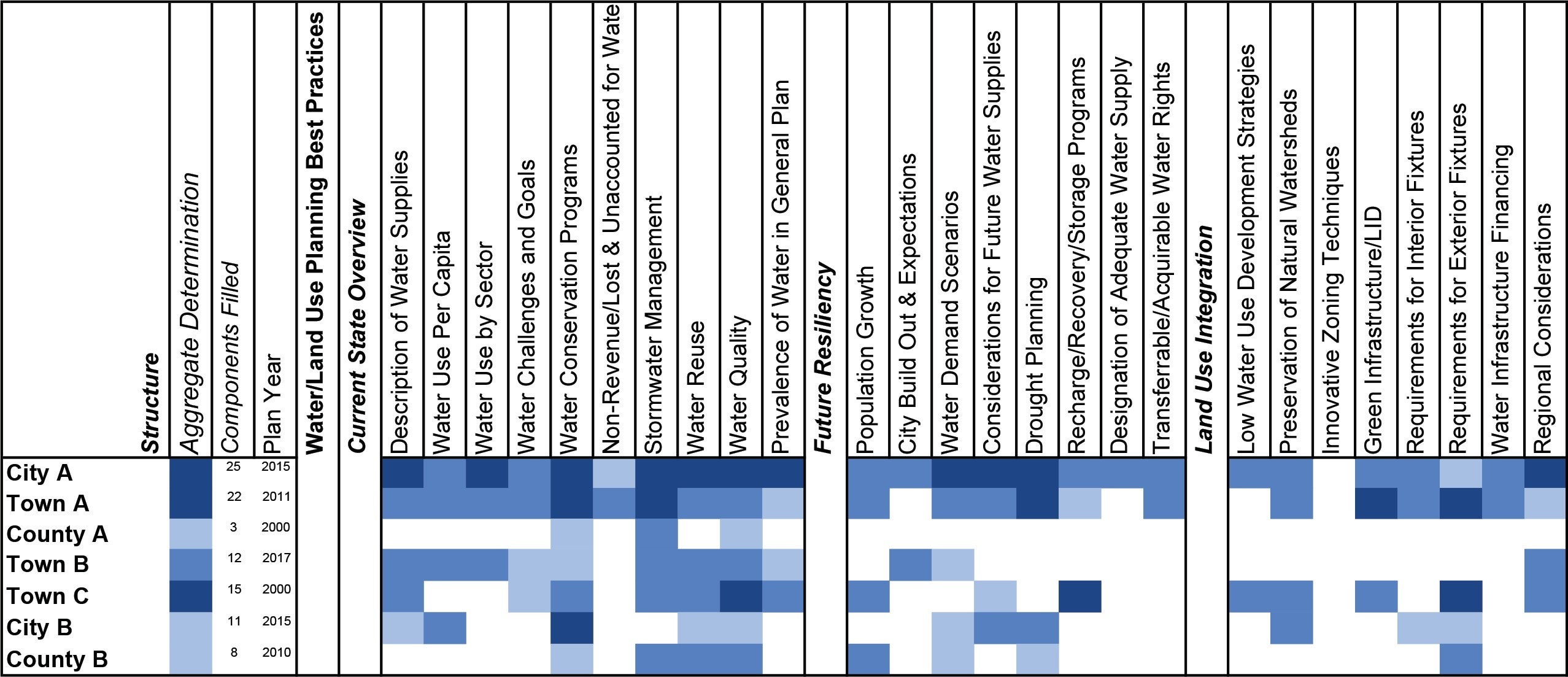 Methods
To date, the Babbitt Center has reviewed every town, city, and county plan in Arizona; fifty Colorado community plans; and at least three plans from each of the other Colorado River Basin States (California, Nevada, New Mexico, Utah, and Wyoming). The exemplary practices found during plan review were added as examples in a guidance document for communities looking to better integrate water into their plans. The bulleted lists below detail the 28 opportunities for integrating water into community plans identified in the guidance document.
Current Water Resources Overview
Ownership of Water System
Description of Water Supplies
Water System Capacity
Water Infrastructure
Stormwater Management
Water Use Measurement
Water Use by Sector
Water Challenges & Goals
Non-Revenue Water
Water Efficiency & Conservation Programs
Water Reuse
Water Quality
Water Infrastructure Financing
Future Resiliency Considerations
Population Growth
Development Expectations
Projected Water Demand
Water Demand Scenarios
Future Water Supplies
Drought Planning
Recharge/Recovery/Storage Program(s)
Transferable/Acquirable Water Rights
Land Use/Water Planning Tools
Low Water Use Development Strategies
Preservation of Natural Watersheds
Innovative Zoning Techniques
Green Infrastructure/LID
Requirements for Interior Fixtures
Requirements for Outdoor Water Use
Regional Watershed Planning Coordination
Project Progress
The Babbitt Center will continue to compile information about the latest long-range planning efforts in Colorado River Basin states and identify the most pragmatic strategy for undertaking further reviews, until the whole Basin has been evaluated.
Draft recommendation documents have been written for both the Colorado River Basin and the State of Colorado. The drafts are currently under review by an informal advisory group comprised of experts in the field. The Babbitt Center is also offering similar guidance for integrating land use issues into water provider water efficiency or master plans.
For more information, please contact Erin Rugland at erugland@lincolninst.edu or 602.566.7570.