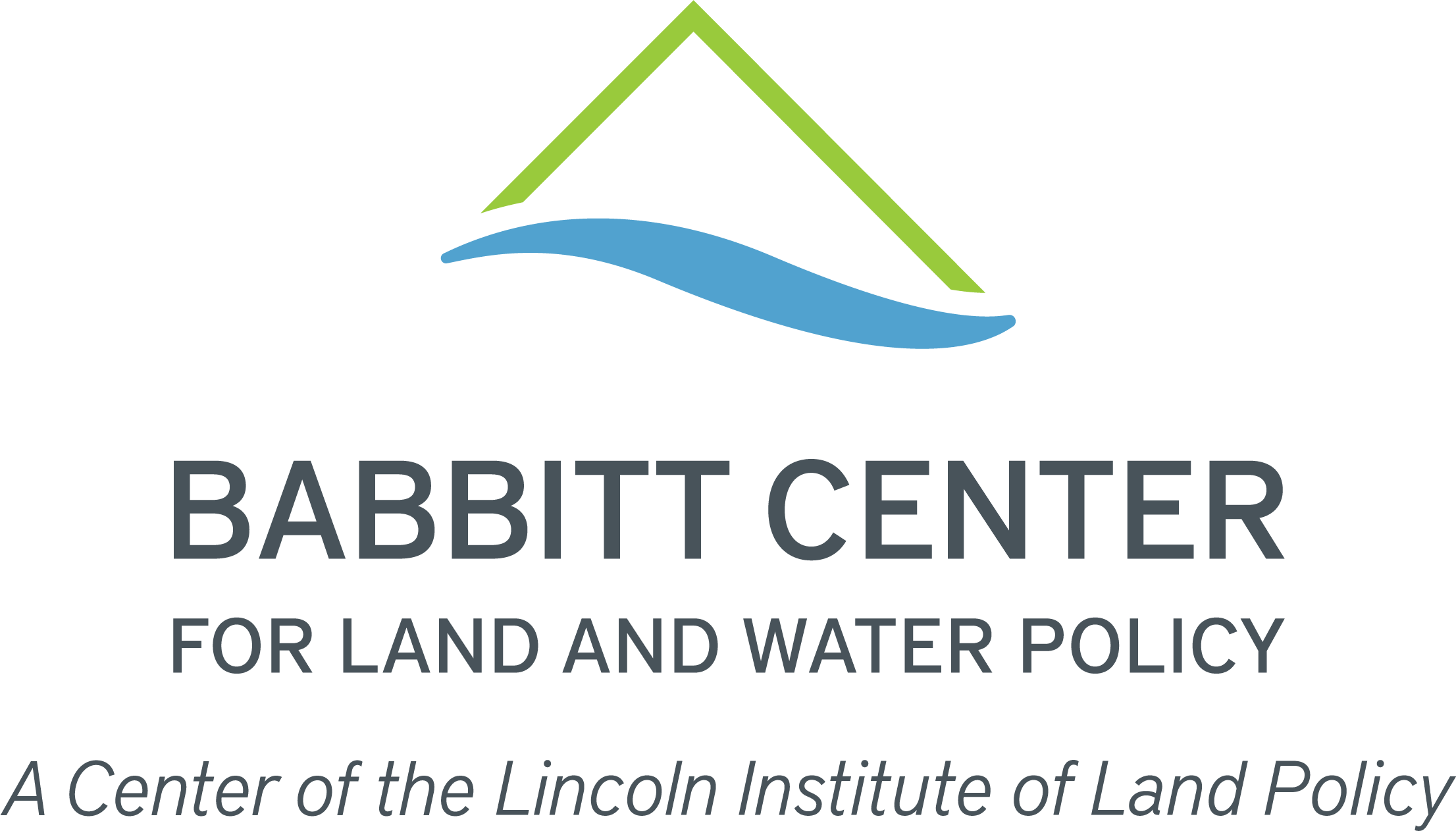 The Babbitt Center for Land and Water Policy is conducting a review of community long-range plans in the Colorado River Basin to evaluate the integration of water resource considerations into community plans. The resulting matrix of plan evaluations based on 20 criteria will inform the creation of a guidance manual on how to integrate water into community long-range plans. This work has become one of the Babbitt Center's signature efforts, with the Babbitt Center team sharing progress at conferences and undertaking evaluations in partnership with the State of Colorado.
Background
The Babbitt Center's review of community plans throughout the Colorado River Basin seeks to determine:
The state of land use and water planning integration in Colorado River Basin communities; and
The gaps and opportunities to be addressed in land and water planning and management practices.
Long-range plans may not represent the whole suite of land and water planning activities in a community, but they reveal important information about which communities, regions, and states are incorporating water into foundational community planning processes. Furthermore, they provide an opportunity to engage the public on water issues and can lay the ground work for linking water to other land use processes, such as development review, zoning, data and modeling, or ordinances.
Evaluation Matrix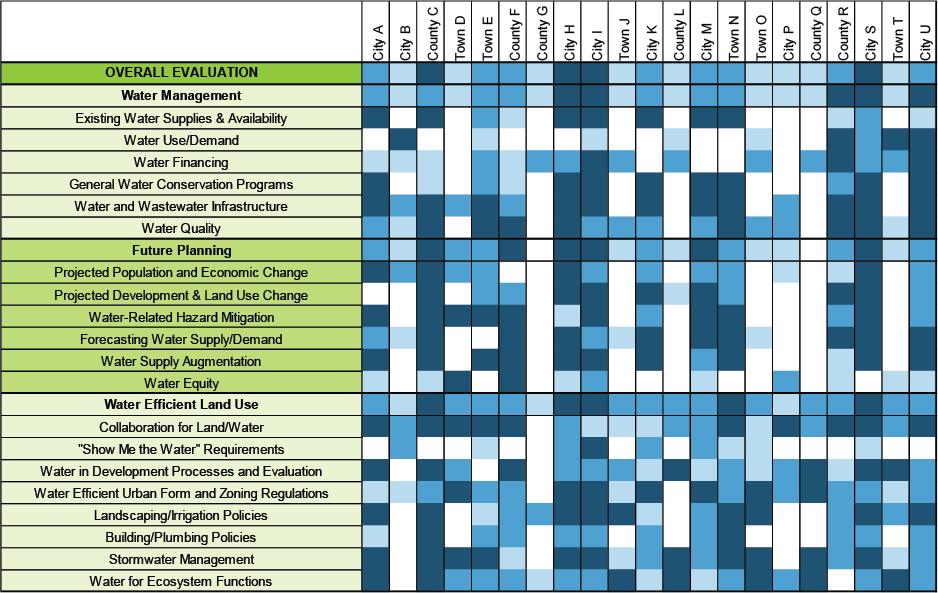 Methods
The Babbitt Center undertook an initial phase of plan reviews with a primary focus on Arizona and Colorado communities. The lessons learned from this review have informed a revision of the evaluation framework, which is now being used in a broader review of communities across the Colorado River Basin. Exemplary plan language and practices that are found during review will be included in a guidance manual on integrating water in comprehensive plans.
Water Management
Existing Water Supplies and Availability
Water Use/Demand
Water Financing
General Water Conservation Programs
Water and Wastewater Infrastructure
Water Quality
Future Planning
Projected Population and Economic Change
Projected Development and Land Use Change
Water-Related Hazard Mitigation
Forecasting Water Supply/Demand
Water Supply Augmentation
Water Equity
Water Efficient Land Use
Collaboration for Land/Water
"Show Me the Water" Requirements
Water in Development Processes and Evaluation
Water Efficient Urban Form and Zoning Regulations
Landscaping/Irrigation Policies
Building/Plumbing Policies
Stormwater Management
Water for Ecosystem Functions
Project Progress
The Babbitt Center continues to review plans and revise a guidance manual on this subject. Draft recommendation documents have been written for both the Colorado River Basin and the State of Colorado.
The Babbitt Center has also co-developed Best Practices for Implementing Water Conservation and Demand Management Through Land Use Planning Efforts, a similar guidance document for integrating land use issues into water efficiency plans filed by Colorado water providers.
For more information, or to review a draft of the guidance manual, please contact Erin Rugland at erugland@lincolninst.edu or 602.566.7570.