Weather extremes are the new normal. Climate change is undeniable. A bright and sustainable future in the West requires that communities integrate land and water policy decisions. The Babbitt Center for Land and Water Policy is working to secure our water future.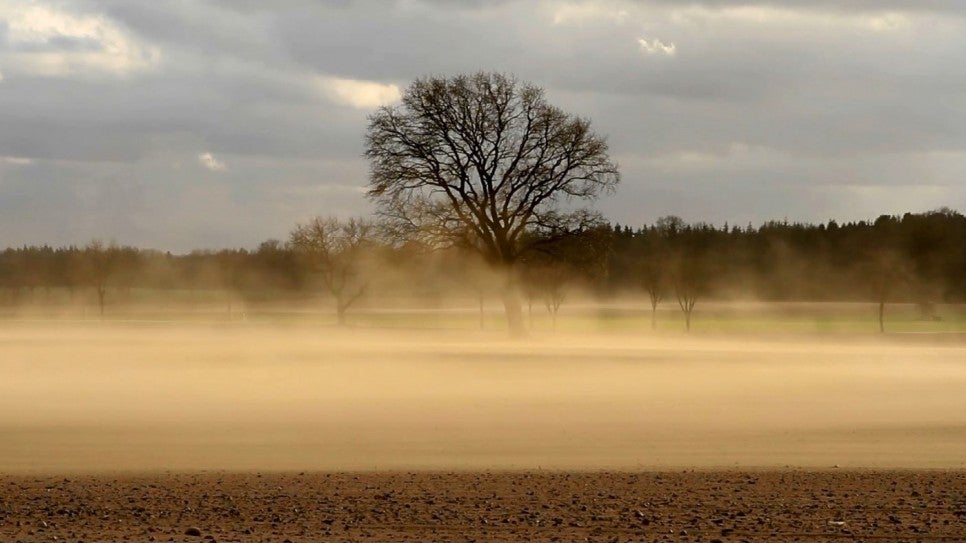 Watch the Babbitt Center signature video to learn more about our approach toward solving water management and land use integration challenges.
Land use decisions are made every day that shape our water future. Therefore, it is critical to coordinate land and water use decisions. The Babbitt Center seeks to advance the integration of land and water management to meet the current and future water needs in the Colorado River Basin. Our efforts will advance water sustainability and resilience not only in the Colorado River Basin, but throughout the West, and ultimately throughout the world.
Our Work
Land use and water management challenges require innovative approaches. The Babbitt Center works closely with governmental organizations, nongovernmental organizations (NGOs), and universities to address these challenges. We develop tools and best practices, provide training, conduct research, and facilitate partnerships to guide informed decision making for sustainable management of land and water resources. Below are highlights of our work.
The Hardest Working River in the West: A StoryMap of the Colorado River
This StoryMap introduces viewers to the key water sustainability issues in the Colorado River Basin through data and stories. Although not the largest or longest river in the world, the Colorado River connects a rich array of social and ecological communities along its 1,450 mile journey from its headwaters in the Rocky Mountains of Colorado to its mouth in the Gulf of California, Mexico.
Colorado Water and Land Use Planning Alliance
The State of Colorado has convened an alliance of state agencies, local governments, NGOs, and researchers to help achieve a Colorado Water Plan goal: by 2025, 75 percent of Coloradans will live in communities that have incorporated water-saving actions into land use planning. The Babbitt Center funds a position within the Colorado Department of Local Affairs to spearhead this group and collaborates with other alliance members. For example, we work with Western Resource Advocates and WaterNow Alliance to educate local government policy makers and elected officials about the benefits of integrated planning and water conservation.
Growing Water Smart
Growing Water Smart, a program with the Sonoran Institute, trains and assists communities to use land and water more efficiently as they grow and develop so people, nature, and industry can thrive.
In Colorado, additional support for this program is provided by the Colorado Water Conservation Board and the Gates Family Foundation. Growing Water Smart workshops are also underway in Arizona and in the planning stages in California. Growing Water Smart was featured on an Arizona Horizon newscast.
High-Resolution Mapping
We collaborate with the Conservation Innovation Center of Maryland's Chesapeake Conservancy on precise high-resolution mapping, down to one square meter, to model how water moves across the landscape and impacts local and regional land use. This collaboration has resulted in floodplain mapping for green infrastructure for the Pima County Flood Control District in Arizona; regional land use land cover mapping for the Denver Regional Council of Governments in Colorado; an ArcGIS StoryMap, Swimming Upstream, of the Endangered Fish Recovery Program for the Colorado Water Conservation Board; and ecosystem service opportunities near Bears Ears National Monument, Utah, in collaboration with the Grand Canyon Trust.
Incorporating Water into Comprehensive Planning
By making smart decisions about water before development begins, municipalities and counties can better equip themselves to deal with water scarcity and other challenges. The comprehensive plan provides an opportunity for a community to bring water issues to the forefront of their future vision, solicit public input, and foster public buy-in for a more sustainable future. Our manual for land use planners covers the processes, practices, and topics needed to successfully incorporate water management into a community's comprehensive plan.
Land and Water Policy Research Network
This network provides a forum for scholars across disciplines who are interested in sharing research, conferences and convenings, as well as funding and collaboration opportunities aimed at improving the integration of land and water policy and management, especially in the Colorado River Basin and Western U.S. Join the Research Network.
Water, Land Use, and Sustainable Growth in Central California
The San Joaquin Valley is one of the fastest growing regions of California and the Sustainable Groundwater Management Act (SGMA) is likely to have far-reaching implications on how and where the valley's communities grow in the future. We are working with the Public Policy Institute of California to identify these implications and propose solutions for sustainable growth.
Water Resources Research Center – University of Arizona
Multiple projects with the Water Resources Research Center at the University of Arizona include the nature of private water provision in the Colorado River Basin, the availability of water and land use data, and the uncertain future of agriculture in Central Arizona.
Work With Us
There are multiple ways to engage with us to advance sustainability through the integration of land and water management.
Foundations and Partners: We co-fund projects with other foundations, grant-making organizations, corporations, governmental agencies, and individuals to maximize our collective impact.

Communities: We offer many resources for local governments, from sharing case studies and lessons learned, to providing technical assistance, training, and learning opportunities.
NGOs and Universities: We work with NGOs and universities to develop curriculum and trainings, and conduct research and decision maker outreach that advances the integration of land use and water management.
PhD Students: We are proud to offer the Babbitt Dissertation Fellowship Program to PhD students whose research builds upon, and contributes to, our research interests.
To connect with us, please contact Paula Randolph at prandolph@lincolninst.edu or 602-393-4313.